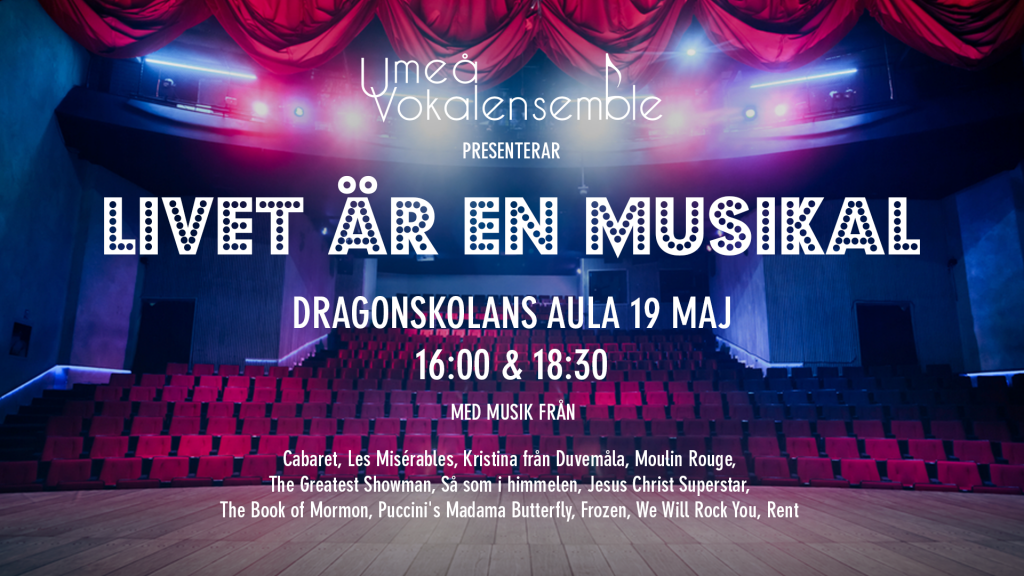 Vad vore livet utan musikaler?
Umeå Vokalensemble presenterade stolt, en sprudlande konsert där tillvaron får vara just så där storslagen, dramatisk och skimrande som i musikalens värld!
Musik från musikaler som Les Misérables, Puccinis Madama Butterfly, The Greatest Showman, The book of Mormon och många fler.
Konserterna hölls i Dragonskolans Aula den 19 maj kl. 16:00 och 18:30.